Monday, August 14 | 8:00 – 9:30 am
Keynote
Tom Jackson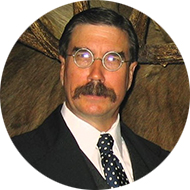 Tom Jackson is an internationally-known historical entertainer and a 5th generation native Texan from San Antonio. He graduated from Rice University, Houston, Texas, in 1975 with a Bachelor of Arts (BA) degree and from St. Mary's University in San Antonio, Texas, in 1984 with a Juris Doctor (JD) degree. Tom is a past member and past president of the Sons of the Republic of Texas (SRT), William Barret Travis Chapter No. 7, San Antonio, Texas.
Tom's passion for Texas history is in his blood...literally. Some of his ancestors were veterans of the Texas Revolution and trail drivers of the post-Civil War longhorn cattle drives.
Since 1995, Tom has presented historical programs and portrayed characters from Texas and American history in full period attire and accoutrements to a wide range of conventions, historical sites, resorts, banquets, schools, and special events. All programs are born of his passion for the study and appreciation of Texas and American history and have a proven record of effectively educating, stimulating, and entertaining people of all ages from all over the world.
 
Presentation Title: Introduction To The History of San Antonio and The Missions - This keynote will include information about cowboy/cattle history, Spanish settling in San Antonio, building missions and other Spanish colonial structures, the Texas Revolution - especially the Battle of the Alamo at the secularized Mission San Antonio de Valero.
Tuesday, August 15 | 11:30 am – 1:00 pm
Keynote
Josh Davis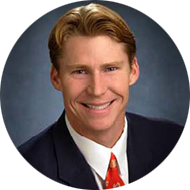 Despite a late start into the sport of swimming, Josh Davis made history by becoming the only man to win 3 Gold Medals at the 1996 Atlanta Centennial Olympic Games. Four years later as Captain of the 2000 Sydney Olympic Team Josh broke the American Record 3 times in his signature event the 200m
freestyle. For 25 years now, Josh has lead a nation-wide tour of Olympic swimmers called the BREAKout! Swim Clinic Tour.
Josh hosts a popular podcast called Ultimate Swimmer that has interviewed hundreds of the top swimmers in the world. Still practicing what he preaches Josh just recently became the fastest man ever over 40 years old as he set National Records in the 50, 100, 200 and 500 Freestyle. Josh Davis lives in Edmond, OK with his wife and 6 growing kids.
Presentation Title: Developing the Olympian Within - Josh will speak to our group on how perseverance, pursuing excellence and the right attitude can help you turn the ordinary into extra-ordinary.
Wednesday, August 16 | 11:45 am – 12:45 pm
Keynote
Deedre Daniel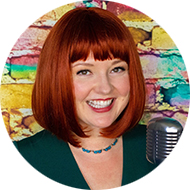 After slinging insurance for the gecko for almost two decades, Deedre decided she wanted a more interesting life. And she knew she needed to be more interesting to get it. She founded two businesses; one was designed to make money, while the other gave it away. She created The Big Fat Tip® as a nonprofit vehicle to deliver hope through surprise $1,000 tips to strangers and has given away over $40,000 so far. She started The Interesting Conversations Company® with a mission to help you stand out to attract more opportunities personally and professionally.
Branded as a "Connection Chemist," her products and services use a secret three-part formula that helps people think creatively, laugh, and build stronger bonds with others. Deedre invented The Very Interesting Game® (card game), and when COVID-19 arrived and canceled all in-person events globally for almost two years, she turned her card game into an online game show to keep her business afloat. Since then, she has hosted hundreds of in-person and virtual game shows for tens of thousands of people living around the world - with rave reviews! Her popular signature keynote, How to be More Interesting Than a Cell Phone®, combines comedy with actionable insights to create better connections with others. Listen to her funny and informative Shut Up and Say Something! podcast on all major streaming platforms. 
Presentation Title: The Very Interesting Game Show® - (The Better Way to Connect)  - Networking events are usually a little uncomfortable and kind of boring, right? Well, not this one. Kick small talk to the curb. Erase all of your preconceived notions about "conversation starters," too. Deedre Daniel, the game inventor, and show host will lead several rounds of intriguing questions designed to make you think creatively, laugh, and build bonds. Throw accuracy out the window; this isn't trivia! The table with the most ridiculous, interesting, and creative answers wins the title of The Most Interesting Table! Brace yourself; it's about to get interesting! Special note to the socially shy: this game is introvert-approved. No pressure, we promise.